Wireless local area network (WLAN) technology has gradually matured and put into commercial use since the 1990s. It can be used as an extension of wired network, and can also replace traditional wired network in some environments. Compared with traditional wired transmission solutions, WLAN network's realization has the advantages of simplicity, convenience, flexibility and low cost.
In recent years, there have been many cases of safety accidents in chemical plants, and the government has paid more and more attention to the production safety of chemical plants. In order to reduce the potential safety hazards in the production process, the use of wireless has become the first choice for major chemical plants to achieve network coverage.
Wireless Solution Architecture Project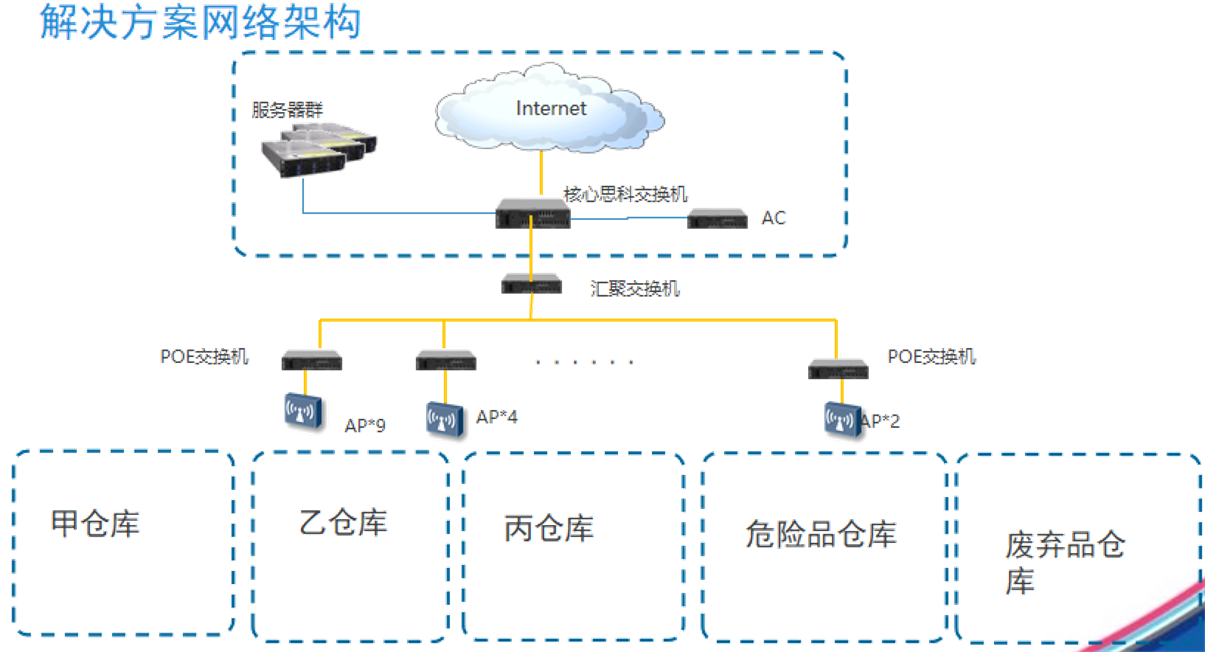 Overall solution description:
The solution is deployed in the way of wireless controller AC+AP. This method can achieve zero configuration of AP, and all configurations are uniformly distributed to AP through the background AC, which simplifies operation, facilitates management and maintenance and former requirements of expansion. The wireless controller (AC) is deployed in the main equipment room of the factory, and the core switch is used as a DHCP server. The binding VLAN is responsible for allocating private network addresses to APs and STAs, and at the same time, business and management are isolated;
The wireless coverage adopts 2.4GHZ and 5.8GHZ dual-band signal coverage. There are three frequency points that do not interfere with each other in the 2.4G frequency band, called 1, 6, and 11. There are five frequency points that do not interfere with each other in the 5.8G frequency band, which are 149, 151, 153, 157, and 161. In the plan, the AP adopts non-interfering frequency point crossover to avoid interference between the same channels.
During commissioning, you can fine-tune the AP channel and signal transmission power according to the actual interference situation on site to reduce interference.
Actual network deployment design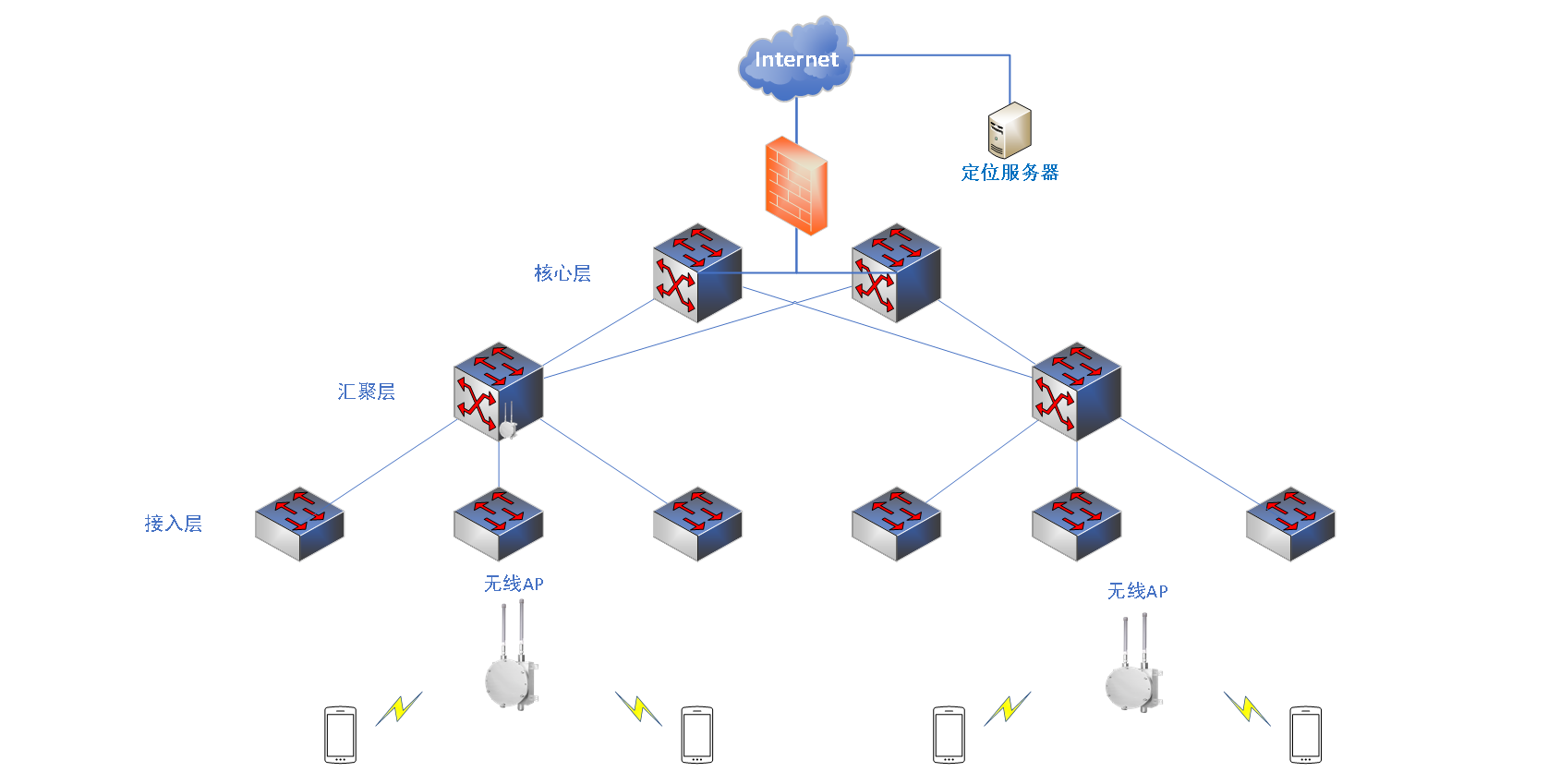 product description
1. Explosion-proof AP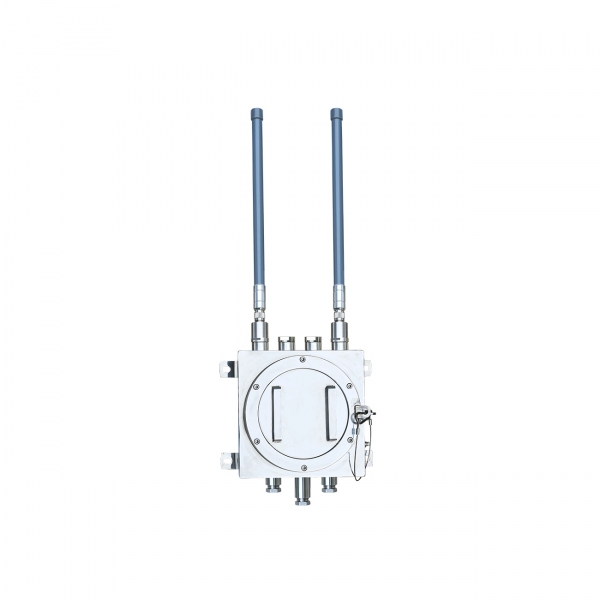 Explosion-proof grade: Ex d IIB T6 Gb/ExtD A21 IP68 T80℃
Applicable industries: chemical, oil fields, coal mines, Underground Pipeline, etc.
Supports 802.11ac standard and 2x2 MIMO
Maximum transmission rate 867Mbps (5G) & 300Mbps (2G)
Supports multiple application modes: access point, client, WDS access point, WDS client
Support PPPoE and routing mode
shaping-optimizing tech for wireless multimedia to ensure the stability for both video and transmission
Support access to Maxon's positioning system (tag, client mode positioning)
Support dual firmware redundant backup, maintenance operation is more secure and reliable
Support hardware, software watchdog and wireless state synchronization mechanism to make the device run much more stable and reliable
Support traffic shaping to ensure uniform and stable traffic of each node in the network
Supports VLAN technology at both wired and wireless levels to make it easier to divide network segments
Support SNMP v1/v2c/v3 network management protocol, adapt to various general network management platforms and make devices management more convenient
Support 802.3at protocol (PoE+), the remote power supply is more convenient and reliable
Supports web pages and AC remote operation management, making installation and maintenance more convenient
Built-in professional lightning protection technology supports 6KV port lightning protection capability, ensures the adaptability of outdoor extreme working environment, and greatly reduces the damage rate of lightning strikes to equipment
2. AC Management device

MX-AC94A0-06 wireless Management device is aimed at wireless WiFi coverage deployment, centralized management of equipment, user access control and other applications, and integrates the function of Gigabit Ethernet switch to realize an integrated access management solution.
Support local area network or cloud deployment, based on Capwap protocol, support multiple device discovery methods, and cooperate with wireless access points with leading technology and superior performance to quickly set up various sizes of campus coverage or enterprise office network, hotspot coverage, etc.
At the same time, it supports flexible license configuration and has good scalability.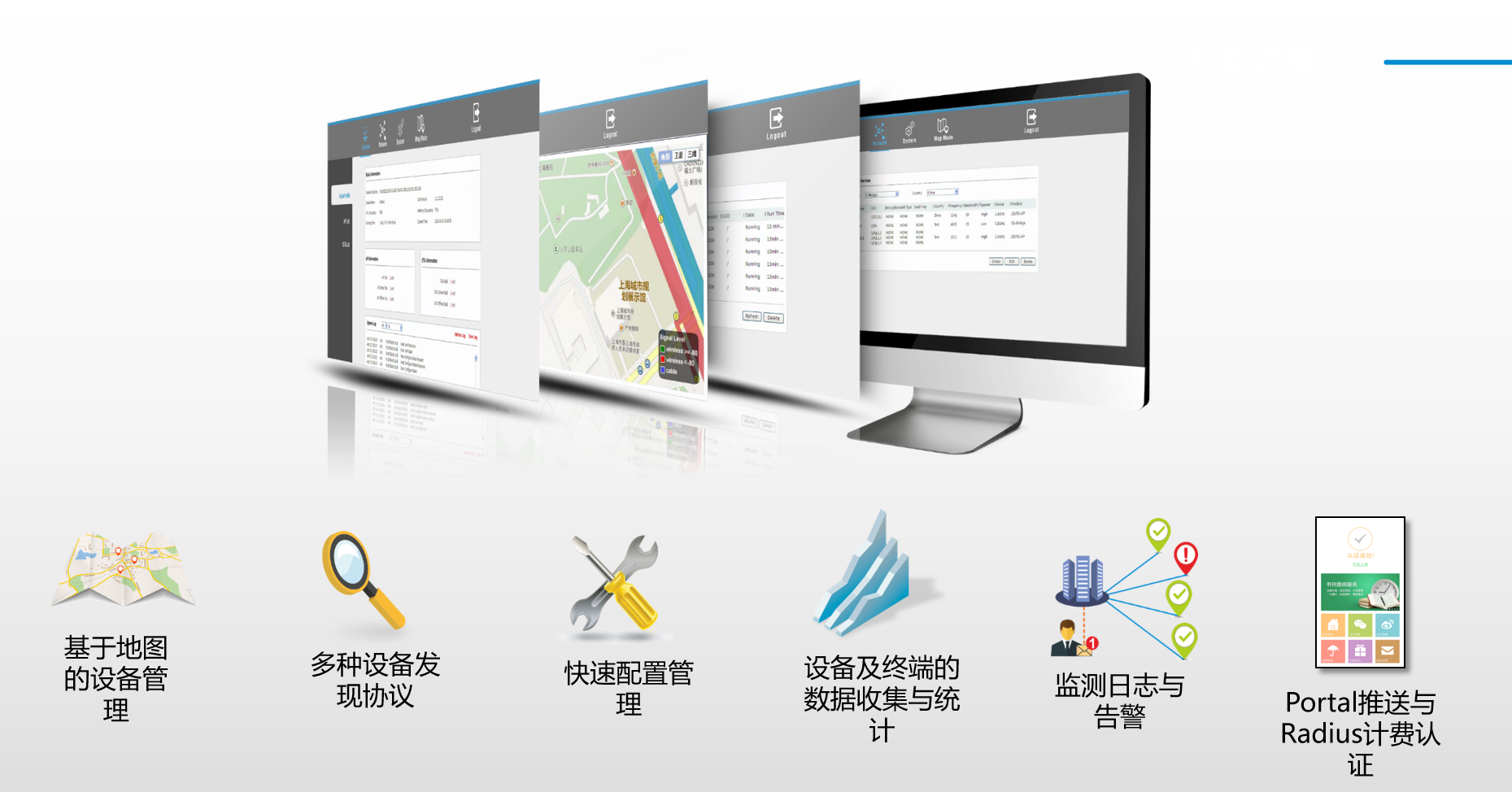 realization of Network VLAN configuration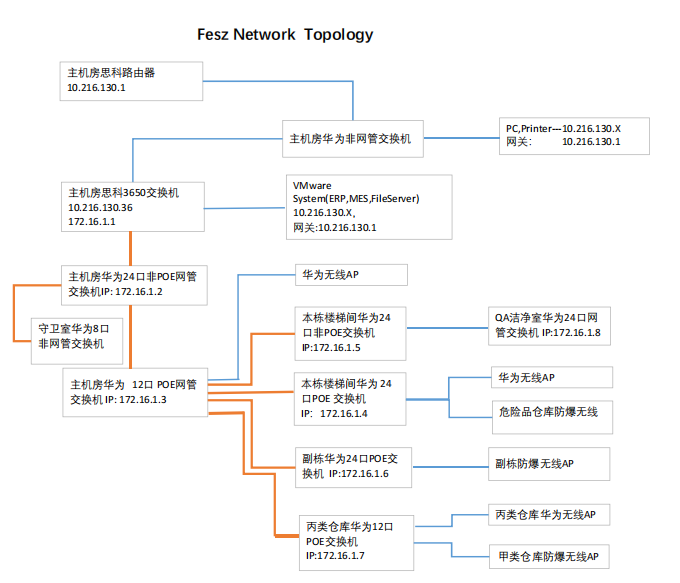 Environment and installation photos